22 July 20
Rethinking toothpaste why bother?
---
What is the deal?
Did you know that 1.5 billion toothpaste tubes enter the ocean and landfills every year? As passionate dentists we just felt that we could not go about our daily lives knowing that the products we recommend have such a profound negative impact on the environment. Lets face it though- we NEED to brush our teeth twice a day and in order to do so we need to have fluoride based product. In short, fluoride is the key ingredient to prevent tooth decay (we will discuss this another time).
The Pärla founders recognised that in order to allow people to have the benefits of brushing your teeth we needed to change the way they brush their teeth.
What are toothpaste tablets?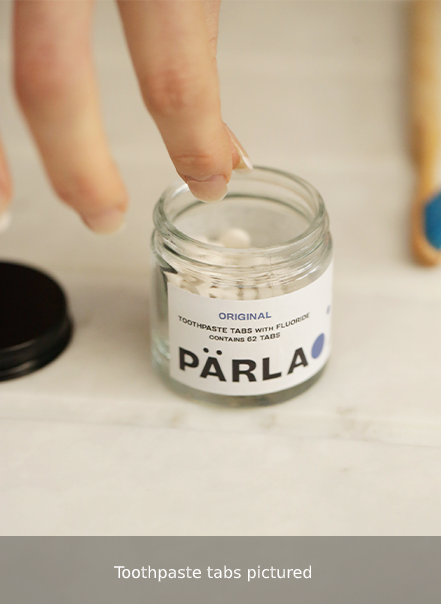 No need to worry, toothpaste tablets are not completely different; they are solid dentifrices that work just like regular toothpastes. Cleaning and protecting are at the forefront (we are dentists after all). However one big thing; they do not include liquids, therefore there are no tubes and no plastic. Hoorah! They come in glass jars, making it totally sustainable. Moreover we have made delivery easy, offering affordable subscriptions.The refills again ensures we are not damaging our beautiful planet.Our variety is in a mint-sized tablet form, which makes them great for traveling. How do you use them? Easy. Chew, hydrate the toothbrush and brush as normal.
The good news is; these are 'designed by dentists to be good for you and the planet' The ingredients in tabs make them much different from—and potentially better than—regular toothpaste.
Pärla is a sustainable.
It ticks all boxes for eco-friendly tooth care!
What makes toothpaste tablets eco-friendly?
We totally avoid anything that will harm the environment.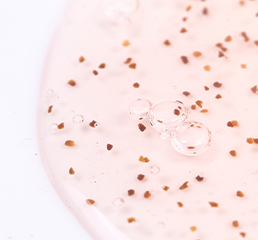 No microbeads
Ever looked at your tooth paste and wondered why it had a sparkly texture? This is down to microbeads. They also have added abrasiveness, which can do more harm than good. In short they can strip away your enamel and expose the yellow part of your teeth making them more yellow and sensitive. In some cases, they end up in the ocean to poison marine life, and contaminate our food sources. Pärla does not have these.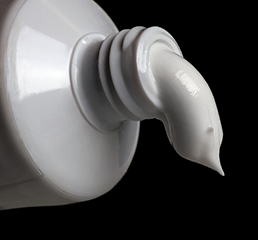 No humectants
Do you know what makes toothpaste stay moist? Toothpastes stay moist because of humectants.Our tablets doesn't need this substance, making them lighter and smaller while leaving minimal carbon footprint. Travelling with Pärla is also the dream. Leaks of liquid pastes and high altitude explosions are not a thing.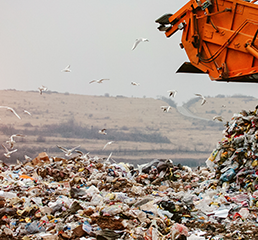 No plastic
I do not think we need to hammer this further but the omission of tubes means they don't add to the millions of non-recyclable single-use plastics in our landfills.
Pärla is great if you're looking for fluoride-free toothpaste alternatives or travel-safe oral hygiene products. The best thing the Pärla inventors are dentists so everything has you and the environment in mind.